I thought this was funny because
Women think they are ALWAYS RIGHT but they are NOT!
This goes in between the men's and women's public bathrooms.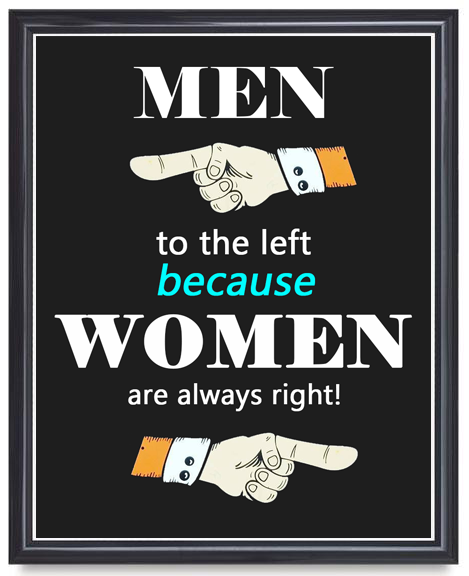 As for your statement about some women thinking they are always right and arguing until the other person gives up, it's important to recognize that this behavior is not unique to women. People of all genders can exhibit this behavior, and it's not productive or healthy for any individual to always believe they are right and not be open to different perspectives and ideas.
It's important to engage in respectful and productive communication, where all parties are willing to listen and learn from each other, rather than trying to prove who is right or wrong.